Budapest Vienna Transfers
---
Choose the comfort of private transportation if you plan to travel from Budapest to Vienna or from Vienna to Budapest. A professional private driver will pick you up at your hotel or apartment in Budapest to drive you right in front of your hotel in Vienna (or vice versa). Travel with us and enjoy the countryside without the pressure of control points, checking in at airports, trains and buses. You can travel with us across most of the EU countries without having to show your passport and without border.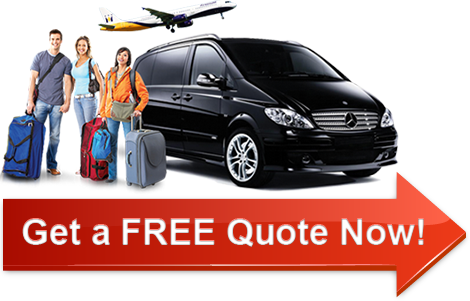 All cars/minivans have air conditioning. All the drivers are very professional with great customer service skills and knowledge of the local area. Our drivers speak English. Instead of going through the hassle of booking train tickets and loading-unloading all your luggage in a taxi, then on the train and then on a taxi again, you will have the convenience of a door-to-door private service between Vienna and Budapest.
About Vienna:
In 2001, the city of Vienna in Austria was designated a World Heritage Site by UNESCO, which should not be a surprise, as you will discover when you take the bus / car from Budapest to Vienna (or vice versa). You will arrive in a city that is the most popular tourist attraction in the country and is certainly high up in the rankings worldwide.
Magnificent and diverse, this city offers any individual something that suits them, like perfectly designed clothing. You integrate into the lifestyle of this amazing city quickly and without thought, encouraged by its diversity and that of the people who live there. The bus / car from Budapest to Vienna (or vice versa) will take you in relaxed comfort to a city that offers everything, including renowned museums, opera, theatres and wonderful architecture.
If this is not to your taste, then you have the opportunity of skiing, hiking or just wandering through the city and getting to know the various facets of its character. Pause, and mingle with the assortment of interesting people in the coffee houses, or enjoy the excellent cuisine of the many varied and tempting restaurants. This is a journey on the bus / car from Budapest to Vienna (or vice versa) that has presented you with an experience in what could almost be considered, another tour dimension.
The characters and warm attitudes of the city residents create in Vienna a place that is welcoming and makes you feel as though you belong there and is a carry over from the friendly atmosphere you experienced on the bus / car from Budapest to Vienna (or vice versa). There are many attractions to see in this city, all different and appealing in their own way. Whether it is the varying architecture, exploring its history or just having a great, relaxing and fun time, Vienna offers it all.
Vienna is the capital of Austria as well as being its largest city. It is the Austrian centre of culture, the economy and politics and the low-lying Danube plain surrounding it, has been populated since the late Paleolithic period. The bus / car from Budapest to Vienna (or vice versa) has brought you to this city whose history began with the Romans in the first century, when it was a defensive outpost.
During your journey on the bus / car from Budapest to Vienna (or vice versa) there is much to look forward to in this city that attracts so many visitors. It is an experience that is an adventure and one that stays with you forever!
Please note that this service will just be a transfer. If you wish to have a full day tour on the way, please contact us for the prices.
For more info and prices, please visit our partners as well: Taxi Cab, Transfer Budapest Hungary, Private Transfer Budapest, Transport Budapest, Get Bus Tour.