Budapest Krakow Transfers
---
Choose the comfort of private transportation if you plan to travel from Budapest to Krakow or from Krakow to Budapest. A professional private driver will pick you up at your hotel or apartment in Budapest to drive you right in front of your hotel in Krakow (or vice versa). Travel with us and enjoy the countryside without the pressure of control points, checking in at airports, trains and buses. You can travel with us across most of the EU countries without having to show your passport and without border.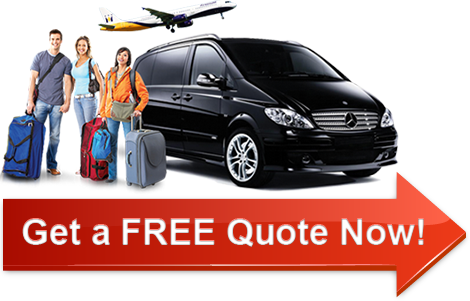 All cars/minivans have air conditioning. All the drivers are very professional with great customer service skills and knowledge of the local area. Our drivers speak English. Instead of going through the hassle of booking train tickets and loading-unloading all your luggage in a taxi, then on the train and then on a taxi again, you will have the convenience of a door-to-door private service between Krakow and Budapest.
About Krakow:
Leaving the wonderful country of Hungary in the Budapest to Krakow bus / car, you are now looking forward to experiencing the history and fascination of Krakow, which is regarded as the culture capital of Poland. Making your booking on the bus / car from Budapest to Krakow was efficient and easy and you can now get ready for a comfortable and relaxing scenic journey of 391 kilometer (242 miles). Your travel in the Budapest to Krakow bus / car will take you in comfort to the city of Krakow that is situated in what is known as "Lesser Poland Lowland". This is in the southern region of the country and extends across both banks of the Wisla, or Vistula River. Krakow is the second largest city in Poland and has a population of about 760,000 people. There is evidence showing settlements in Krakow since 20,000 BC
Eighteen districts makes up this city; with the historic "Old City" located in District I Stare Miasto (Old Town). Although it is given this title, don't confuse this part of the city with the historic old town of Krakow itself. The history of this and the surrounding region is extraordinary and as you travel in the relaxed atmosphere of the bus / car from Budapest to Krakow it is interesting to view the changing scenery as it unfolds before you.
The history of Krakow has seen turbulent times and as you approach it, in the Budapest to Krakow bus / car you can look forward to exploring its fascinating past and present. The historic centre of the city extending across the Old Town and Wawel castle is an area that was included in the UNESCO list of World Heritage Sites in 1978. They are recognized as the most popular destinations for visitors, especially for those with a limited amount of time available.
An area of interest located near the Old Town, is Kazimierz which traces its roots back to medieval times. In those days, it was an independent city, with a predominantly Jewish quarter in the east and the Christians to the west. During your relaxing journey in the bus / car from Budapest to Krakow it could be the time to think of appropriate souvenirs to take home from this unusual city.
Krakow offers much to see and experience and will provide many and different types of memories. They include modern style shops to an historic castle and beautiful walking routes.
Please note that this service will just be a transfer. If you wish to have a full day tour on the way, please contact us for the prices.
For more info and prices, please visit our partners as well: Taxi Cab, Transfer Budapest Hungary, Private Transfer Budapest, Transport Budapest, Get Bus Tour.