Budapest Prague Transfers
---
Choose the comfort of private transportation if you plan to travel from Budapest to Prague or from Prague to Budapest. A professional private driver will pick you up at your hotel or apartment in Budapest to drive you right in front of your hotel in Prague (or vice versa). Travel with us and enjoy the countryside without the pressure of control points, checking in at airports, trains and buses. You can travel with us across most of the EU countries without having to show your passport and without border.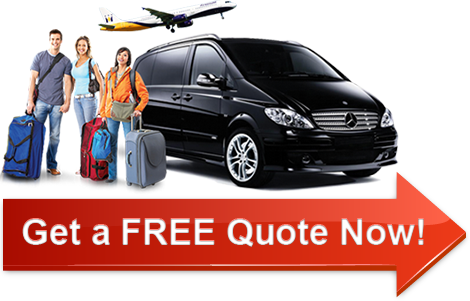 All cars/minivans have air conditioning. All the drivers are very professional with great customer service skills and knowledge of the local area. Our drivers speak English. Instead of going through the hassle of booking train tickets and loading-unloading all your luggage in a taxi, then on the train and then on a taxi again, you will have the convenience of a door-to-door private service between Prague and Budapest.
About Prague:
Only 525 kilometers (326 miles) separate the capital cities of Hungary and the Czech Republic, but the journey by bus / car from Budapest to Prague and the ease and relaxation it generates makes it seem a lot shorter. Sitting in a comfortable bus / car, just watching the scenery drift past the window, is like a visual tonic and it also gives you the opportunity to view the many and varied aspects of a country. Budapest is situated in the north-central region of Hungary and although you could be sorry to leave it, your journey on the Budapest to Prague bus / car, is a fascinating one that is taking you from one historic city to another. Prague has experienced various fortunes during its establishment of over 1,100 years, but has remained a political, economic and cultural hub of central Europe.
As you enter Prague, fresh and relaxed after your comfortable journey on the Budapest to Prague bus / car you will see that this is a city of extraordinary beauty. The Vltava River flows through an amphitheater filled with historic structures. This is a city where trade routes, cultures and political interests converge and one which has endured a turbulent, diverse and eventful history. Prague is renowned for its magnificent old town, bridges and your interesting journey in the Budapest to Prague bus / carhas motivated you to learn and experience more of this vibrant city. It provides an experience that offers you an exciting nightlife, restaurants, or you can just watch the world go by from a café or bar. It is a city that has an affinity with Western Europe and is making an effort to develop it.
Your travel by bus / car from Budapest to Prague has brought you to a location in the heart of Europe. The city of Prague is in many instances compared to Rome, mainly due to it also having the aura of being ageless. This is a city of contrasts and diversity that adds to its appeal. Prague has not only experienced being a capital city of the Czech state, but has also been the seat for two Holy Roman Emperors. After your relaxing and friendly journey in the bus / car from Budapest to Prague you can now consider where to start exploring the fourteenth largest city in the European Union. It has a population of about 1.3 million and offers you a temperate climate that is warm in summer and refreshingly cold in winter.
Please note that this service will just be a transfer. If you wish to have a full day tour on the way, please contact us for the prices.
For more info and prices, please visit our partners as well: Taxi Cab, Transfer Budapest Hungary, Private Transfer Budapest, Transport Bdudapest, Get Bus Tour.