Budapest Kosice Transfers
---
Choose the comfort of private transportation if you plan to travel from Budapest to Kosice or from Kosice to Budapest. A professional private driver will pick you up at your hotel or apartment in Budapest to drive you right in front of your hotel in Kosice (or vice versa). Travel with us and enjoy the countryside without the pressure of control points, checking in at airports, trains and buses. You can travel with us across most of the EU countries without having to show your passport and without border.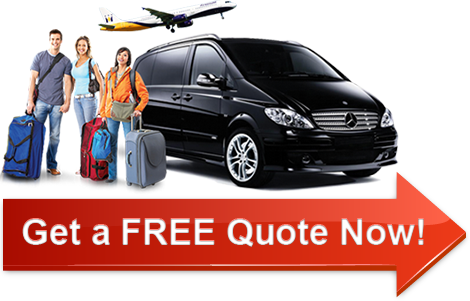 All cars/minivans have air conditioning. All the drivers are very professional with great customer service skills and knowledge of the local area. Our drivers speak English. Instead of going through the hassle of booking train tickets and loading-unloading all your luggage in a taxi, then on the train and then on a taxi again, you will have the convenience of a door-to-door private service between Kosice and Budapest.
About Kosice:
When you are visiting a particular city, you want to be sure that the journey is a comfortable one. Taking the bus / car from Budapest to Kosice, is not just a means of travel, it is a special experience. The stress factor of organising, booking and processing your departure from an airport is eliminated, as are the waiting periods and usually cramped conditions in an aircraft, or even a car. The Budapest to Kosice bus / car is designed for your comfort and relaxation. It gives you the opportunity to view and appreciate the ever changing and remarkable scenery. There is a travel distance between these two cities, of 258 kilometers, or just over 160 miles. Nestling in the valley of the Hornad River, Kosice is the metropolis of Eastern Slovakia and is the second largest city behind Bratislava.
This city is the centre of commerce and industry, culture and science, with a population of more than 25,000 people. The bus / car from Budapest to Kosice is taking you to a city that is proud of its event filled history, which dates back to 1230 AD. It also boasts a coat of arms that is the oldest in Europe and offers visitors a historic centre, designated as an Urban Heritage.
Arriving in the city on the bus / car from Budapest to Kosice, you are entering a city that has a significant Hungarian minority and listening carefully, you will hear the Hungarian language spoken on the streets. Kosice has been an established market town for centuries, in relation to the primary major east-west and north-south trade routes. During the 16th and 17th centuries, the city served as a bastion for the noble classes of Hungary against the Ottoman Empire.
Having travelled by road from Budapest in the Budapest to Kosice bus / car, you would have crossed the border with modern day Hungary. The history of Kosice has been in various respects, one of turmoil, with its sovereignty being disputed and changing between the Hungarian, Czechoslovak, and the present day Slovak sovereignty.
This is a place where history is part of the atmosphere. The main street of the city has been reconstructed and is lined with burgher houses and palaces. To complete an interesting and memorable experience after your relaxing journey in the Budapest to Kosice bus / car, have a quiet walk along this street. It is also the venue for various major events held in the city.
Please note that this service will just be a transfer. If you wish to have a full day tour on the way, please contact us for the prices.
For more info and prices, please visit our partners as well: Taxi Cab, Transfer Budapest Hungary, Private Transfer Budapest, Transport Budapest, Get Bus Tour.