Budapest Bratislava Transfers
---
Choose the comfort of private transportation if you plan to travel from Budapest to Bratislava or from Bratislava to Budapest. A professional private driver will pick you up at your hotel or apartment in Budapest to drive you right in front of your hotel in Bratislava (or vice versa). Travel with us and enjoy the countryside without the pressure of control points, checking in at airports, trains and buses. You can travel with us across most of the EU countries without having to show your passport and without border.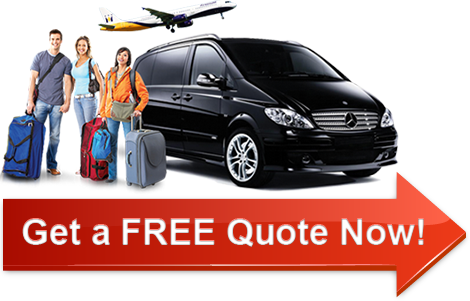 All cars/minivans have air conditioning. All the drivers are very professional with great customer service skills and knowledge of the local area. Our drivers speak English. Instead of going through the hassle of booking train tickets and loading-unloading all your luggage in a taxi, then on the train and then on a taxi again, you will have the convenience of a door-to-door private service between Bratislava and Budapest.
About Bratislava:
Traveling the 200 kilometers (125 miles) on the bus / car from Budapest to Bratislava in Slovakia is made to seem a lot shorter, by the comfort and relaxed atmosphere. You not only have some time to recline and think about the exciting experience that awaits you, but also to gaze out of the window and absorb some magnificent scenic views. This method of travel provides you with the opportunity to view a country from a different perspective. You have the time without any level of stress, to see the countryside and the various aspects of it, just by relaxing and looking through the window of your Budapest to Bratislava bus / car.
Having left the wonderful and magnetic capital city of Hungary, if this is your first visit to Bratislava, you are now probably wondering what to expect! Arriving on the bus / car from Budapest to Bratislava you will be greeted by a city that is not only the capital, but the largest city in Slovakia.
Your journey on the Budapest to Bratislava bus / car has left you feeling relaxed and wishing to start exploring this fascinating city. With a population of about 450,000 people it has an appealing and interesting medieval inner city. This is a place where you can go back into history, with narrow, winding streets and up to a castle on a hill top, next to the Danube River.
Like Budapest, the Danube River is one of the great assets of the city, with various cafes along its banks and only a short walk from the centre. This is a city of contrasts, with an old-world charm, but also offering sophisticated restaurants, traditional pubs, as well as some good music that includes jazz and opera. From viewing the scenery as you approached the city on the bus / car from Budapest to Bratislava you most likely formed some impressions of this historic region. It has been home to many and varied types of people, amongst them are Celts, Romans and naturally, the Slovaks. This has meant that the city displays a wide and varied range of architecture and cuisine, as well as various languages being spoken. These factors all add to its fascination, as do the farms, vineyards and small villages surrounding the city. It will leave you with the sensation that the Budapest to Bratislava bus / car brought you on a journey that will long remain in your memories.
Please note that this service will just be a transfer. If you wish to have a full day tour on the way, please contact us for the prices.
For more info and prices, please visit our partners as well: Taxi Cab, Transfer Budapest Hungary, Private Transfer Budapest, Transport Budapest, Get Bus Tour.