Budapest Split Transfers
---
Choose the comfort of private transportation if you plan to travel from Budapest to Split or from Split to Budapest. A professional private driver will pick you up at your hotel or apartment in Budapest to drive you right in front of your hotel in Split (or vice versa). Travel with us and enjoy the countryside without the pressure of control points, checking in at airports, trains and buses. You can travel with us across most of the EU countries without having to show your passport and without border.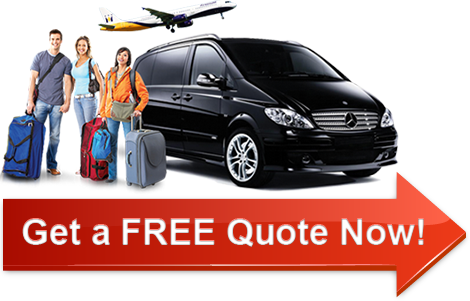 All cars/minivans have air conditioning. All the drivers are very professional with great customer service skills and knowledge of the local area. Our drivers speak English. Instead of going through the hassle of booking train tickets and loading-unloading all your luggage in a taxi, then on the train and then on a taxi again, you will have the convenience of a door-to-door private service between Split and Budapest.

About Split:
A city, located in the Mediterranean Basin on the Adriatic Sea and 750 kilometers (466 miles) from Budapest, will be your destination when you take the bus / car from Budapest to Split in Croatia. It is a journey that will lead you to an intriguing city, with its heart in the ancient Roman palace of the Emperor Diocletian as well as its port. You can look forward to a journey that will be a pleasing experience. From the comfort of your seat and relaxing in a friendly atmosphere, you will travel through scenic towns and villages, enjoying the changing scenic views from the window of the Budapest to Split bus / car. It is the second largest city in Croatia.
The city of Split is one of the oldest in the region, with a population of about 18,000, but with a metropolitan area of more than 35,000 and is generally regarded as having a history dating back just over 1,700 years. However, this has been challenged by archaeological research relating to the origin of the city, as a Greek colony in 600 BC. Your bus / car from Budapest to Split will arrive in the centre of this city and your venture into history can begin!
Split is a city that spreads itself over a centralized peninsula and its surroundings, taking in neighboring towns by the sea and is by a significant degree the largest of the Dalmation cities. Various aspects of the city and its surrounds will be seen as you approach it in the Budapest to Split bus / car. Because of its links with many Adriatic islands and the Apennine peninsula, it has achieved status as an intra-regional center for transport, as well as an established tourist destination.
After as relaxing journey in the bus / car from Budapest to Split you will be ready to enjoy the sights, sounds and cuisines of the city and of course, the shopping for souvenirs. From traditional Croatian dishes to pizzas or Mexican foods, you have a wide variety of choices. These include dining by the ocean or for something particularly special, experience the atmosphere within the palace of Diocletian.
Your travel on the Budapest to Split bus / car has included many and special scenarios that will long remain in your memory. From the time of leaving Budapest to its arrival in this amazing city, your journey has been relaxed, comfortable, yet at the same time, one that builds an air of anticipation.
Please note that this service will just be a transfer. If you wish to have a full day tour on the way, please contact us for the prices.
For more info and prices, please visit our partners as well: Taxi Cab, Transfer Budapest Hungary, Private Transfer Budapest, Transport Budapest, Get Bus Tour.