Budapest Salzburg Transfers
---
Choose the comfort of private transportation if you plan to travel from Budapest to Salzburg or from Salzburg to Budapest. A professional private driver will pick you up at your hotel or apartment in Budapest to drive you right in front of your hotel in Salzburg (or vice versa). Travel with us and enjoy the countryside without the pressure of control points, checking in at airports, trains and buses. You can travel with us across most of the EU countries without having to show your passport and without border.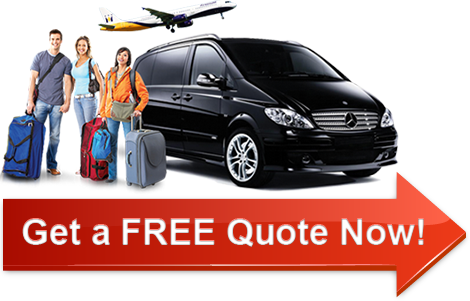 All cars/minivans have air conditioning. All the drivers are very professional with great customer service skills and knowledge of the local area. Our drivers speak English. Instead of going through the hassle of booking train tickets and loading-unloading all your luggage in a taxi, then on the train and then on a taxi again, you will have the convenience of a door-to-door private service between Salzburg and Budapest.

About Salzburg:
When you are booking your trip on the Budapest to Salzburg bus / car, you can look forward to becoming part of the city of music. The birthplace and home of Wolfgang Amadeus Mozart, this city has an established history for being a popular destination for musicians. After your comfortable journey, one of your first excursions could be to the Salzburg Mozart Square. The origins of Salzburg can be traced back to the year 696, when St. Rupert founded the Benedictine Monastery of St. Peters. This is a city where there is much to see and experience and therefore, it could help you by referring to a guide, which could make for some interesting reading during your relaxing journey on the bus / car from Budapest to Salzburg. The beauty of the scenery surrounding the city, is enhanced by the style and character of Salzburg itself, making for an extraordinary setting.
There is amazing scenery to view during the 545 kilometres, (338) miles journey, which is a magnificent and exciting introduction to the city that lies ahead of you. Your Budapest to Salzburg bus / car will take you to a picturesque city that nestles between the two mountains known as Kapuzinerberg and Mönchsberg and the Salzach River. You can look forward during your interesting journey, to exploring the small, quaint alleyways and colourful houses of the city and much more.
Your bus / car from Budapest to Salzburg will take you in comfort to a city that offers you impressive castles and palaces, with designed gardens, as well as a significant number of churches and monasteries. You will be amazed to see the 900 years old Fortress of Hohensalzburg regarded, as the best maintained Medieval Fortress in Europe.
After the relaxing environment of the Budapest to Salzburg bus / car, you will also appreciate the atmosphere of this extraordinary city. It has been able to retain its charm and character over the centuries and today it is recognised for its cultural festival, held every year, the Salzburger Festspiele.
On your journey by bus / car from Budapest to Salzburg, you could be sharing its friendly atmosphere with a great musician or actor of the future. This may be a possibility, due to the fact of Salzburg being a popular venue towards the study of a musical or theatrical education. Accordingly, there is a demand from many students worldwide, who wish to enrol at the available schools in the city each year.
Please note that this service will just be a transfer. If you wish to have a full day tour on the way, please contact us for the prices.
For more info and prices, please visit our partners as well: Taxi Cab, Transfer Budapest Hungary, Private Transfer Budapest, Transport Budapest, Get Bus Tour.