Budapest Belgrade Transfers
---
Choose the comfort of private transportation if you plan to travel from Budapest to Belgrade or from Belgrade to Budapest. A professional private driver will pick you up at your hotel or apartment in Budapest to drive you right in front of your hotel in Belgrade (or vice versa). Travel with us and enjoy the countryside without the pressure of control points, checking in at airports, trains and buses. You can travel with us across most of the EU countries without having to show your passport and without border.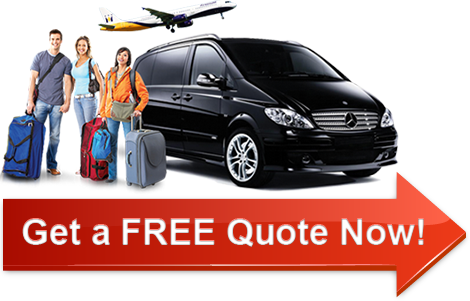 All cars/minivans have air conditioning. All the drivers are very professional with great customer service skills and knowledge of the local area. Our drivers speak English. Instead of going through the hassle of booking train tickets and loading-unloading all your luggage in a taxi, then on the train and then on a taxi again, you will have the convenience of a door-to-door private service between Belgrade and Budapest.

About Belgrade:
Any journey should be enjoyable, but when it involves two extraordinary cities, it then becomes a memorable experience. Unlike the stress associated with driving a car, travelling on the Budapest to Belgrade bus / car is very different. You are able to relax in its secured comfort and indulge yourself in just watching the ever changing scenery go by. The journey of 380 kilometers (236 miles) between the two capital cities of Hungary and Serbia is taking you on a historic adventure. On the bus / car from Budapest to Belgrade, you are heading towards one of the oldest cities in Europe, where the Danube River meets the Sava. An indication as to the historic value of this city is found in some of their artefacts dating back to the fifth millennium, BC.
During your relaxing Budapest to Belgrade bus / car journey, it could be interesting to learn about a city that is regarded as the centre of Serbian culture, science, education and more. In addition, it is an essential hub for transport, with its international highways, railway and air travel facilities, as well as river transport.
As you approach the city, with the scenic views from your seat in the bus / car from Budapest to Belgrade, you will see the changes in surrounding scenarios. Since the 19th century, the city has extended to the south and the east and after the end of World War II, Belgrade merged with the city of Zemun.
After your comfortable journey on the Budapest to Belgrade bus / car, you will be ready to experience what Belgrade has to offer its visitors. This is a reason why the bus / car is a popular means of travel between European cities. Among others is, that you are taken to the city centre and there is no inconvenience or delays, as caused by the formalities at an airport. In addition, your baggage allowance is higher and it is a far more friendly and pleasant travel environment.
Leaving the comfort of your bus / car from Budapest to Belgrade, you will be pleased to discover that Belgrade has a continental climate, with a yearly average temperature of just under 12°C. The warmest month is July, which attains an average temperature of just over 22°C.
The city of Belgrade lives up to its reputation of having a vibrant and entertaining night-life, with its friendly atmosphere. It is contributed to by the barges (splavovi) that are seen alongside the river banks.
Please note that this service will just be a transfer. If you wish to have a full day tour on the way, please contact us for the prices.
For more info and prices, please visit our partners as well: Taxi Cab, Transfer Budapest Hungary, Private Transfer Budapest, Transport Budapest, Get Bus Tour.